Monday, August 28, 2:00–3:00 p.m.
1 Hour CE Credit
Today's complex surgical instruments present unique challenges for reprocessing. Recent outbreaks of infection and death related to inadequately reprocessed surgical instruments have put instrument reprocessing front and center with health care professionals, regulatory and accrediting agencies, and the general public. Instrument reprocessing is a shared responsibility between members of the surgical team and sterile processing personnel. This session will identify who is responsible for what and will describe evidence-based best practices for cleaning and care of surgical instruments. Finally, opportunities to improve communication and collaboration between operating room and sterile processing personnel will be addressed.
---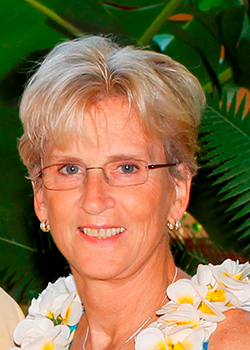 Cynthia Spry, MA, MS, RN, CNOR(E), SPDT, is an independent clinical consultant specializing in sterilization and disinfection of instruments used in surgery. Prior to consulting she was employed by Johnson & Johnson as an international clinical consultant. She is currently the co-chair of the AAMI committee responsible for developing sterilization standards for the United States.