Tuesday, August 29, 10:45–11:45 a.m.
1 CE Credit
Your operating room's most valuable asset is time. Hospitals usually set aside 70 to 80 percent of their OR time to surgeon and specialty blocks so the performance of your block schedule typically drives the performance of your OR. Surgeons are highly sensitive to how block time is distributed and emotions can run high when discussing utilization. To make it all work, you need everyone on the same page. In this session attendees will learn best practice recommendations to optimize block performance, tools and implementation strategies to get started, and hear how a large health system was able to improve block utilization through data transparency and shared governance.
---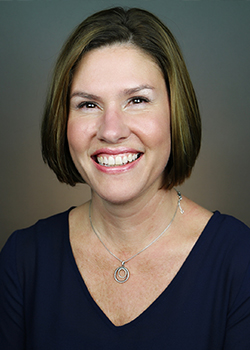 Andi Dewes is vice president, surgical excellence at Syús Inc., a perioperative analytics company providing solutions to manage, improve, and optimize OR performance. Dewes partners with clients to achieve business and clinical goals through the use of Syús tools, best practices, and industry expertise. Dewes is a registered nurse, certified in operating room nursing and nursing informatics.
---
Gail Pietrzyk, DNP, RN, CNOR is the Corporate Director for Surgical Services with Universal Health Services, King of Prussia, PA. She has held leadership positions at academic medical centers as well as community hospitals. Additionally, Gail has been actively involved with two large surgical collaboratives promoting quality and safety in the Perioperative environment. Gail uses Lean and Six Sigma methodologies to assist facilities with quality, performance, and safety initiatives.