Monday, August 28, 9:30–10:30 a.m.
1 CE Credit
In this presentation we will present real life situations that challenge your leadership skills and critical thinking. It's a game of chance; will you make the right call? We have found that surgical leaders and staff struggle with dilemmas that don't happen every day but can have a serious impact on your organization. We will focus on unusual but frequently occurring challenges. Some of the topics might be considered taboo others are strange and some are downright dreadful. In the end, we will provide you with the tools to help you navigate the muddy waters of not-so-common events.
---
Jan Kleinhesselink, RN, BSHM, CPHQ, is the chief quality officer of Lincoln Surgical Hospital and co-owner/president of Yin Yang Medical Services Inc. Kleinhesselink has led her hospital in the achievement of HCAPS Five-Star rating from CMS, Healthgrades Patient Safety Excellence Award, and the Healthgrades Five-Star rating for Outstanding Patient Experience 2016. She is a surveyor for Accreditation Association for Ambulatory Health Care (AAAHC) and Accreditation Association for Hospital Health Systems (AAHHS). Kleinhesselink is the immediate past board chair for the Institute for Quality Improvement and has published articles and authored and presented webinars on quality improvement, benchmarking and peer review. Kleinhesselink has presented on several topics at national conferences including risk management strategies, quality improvement, ehr implementation, meaningful use and leadership.
---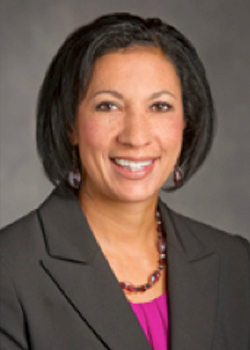 Carmen Lester, RN, BSN, JD, CPHRM, is the chief clinical officer at Lincoln Surgical Hospital and co-owner/vice president of Yin Yang Medical Services Inc., a health care consulting company based in Omaha, Nebraska. Lester is a popular speaker at national conferences on topics that include effective management of malpractice claims, limiting liability with an electronic health record, meaningful use stage 2 and health care leader accountability.