Monday, August 28, 3:15–4:15 p.m.
1 Hour CE Credit
The sterile processing industry today is undergoing a level of media and regulatory scrutiny as never before. With almost weekly headlines of serious quality issues with surgical instrument trays, many health care facilities are giving a fresh look at what is needed to get these departments back on track. This session will cover the critical role that support staff can play in raising a CS/SPD department from a safety concern to key driver of surgical quality.
---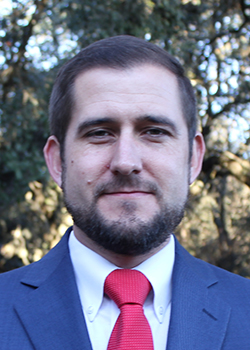 Weston "Hank" Balch, CRCST, CIS, CHL, is the director of sterile processing operations at University Health System and president of the South Texas Association of Sterile Processing. His department was named "2016 SPD of the Year" by Healthcare Purchasing News and his articles have been published in Infection Control Today, AAMI News, and Becker's Hospital Review.