Tuesday, August 29, 9:00–10:00 a.m.
1 Hour CE Credit
Multidisciplinary collaboration in the SPD will examine the definition of multidisciplinary collaboration, purpose and goals, documented success rates, as well as discuss current literature. We will examine various professionals to involve in the collaborative process as well as processes that can be improved by multidisciplinary collaboration. Lastly, we will identify and discuss various approaches for garnishing support for collaboration within these various areas.
---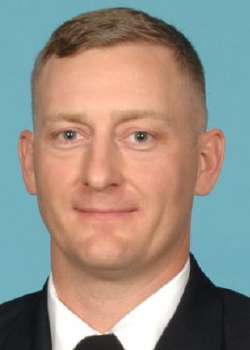 Eb Merritt is the Clinical Nurse, Officer in Charge of the Operating Room at San Antonio Military Medical Center. He is a certified perioperative nurse, is a CRCST, CIS, and has a CHL from IAHCSMM. He is a member of IAHCSMM, AORN, AAMI and Sigma Theta Tau International. Merritt has held a variety of positions in perioperative nursing throughout the Army, in both fixed and field units in the Operating Room, Sterile Processing Departments as well as in Infection Prevention and Control. He has co-authored multiple articles on sterile processing and authored a book chapter on infectious disease in a perioperative safety textbook.